Kenyan forces have pulled out from two military bases in Somalia, including one attacked by militant Islamist group al-Shabab, BBC reports.
According to this report, Al-Shabab fighters have seized the southern town of Badhadhe after the troops retreated, a local MP confirmed the news.
Soldiers also left el-Ade, where al-Shabab said it had killed about 100 Kenyan soldiers 11 days ago.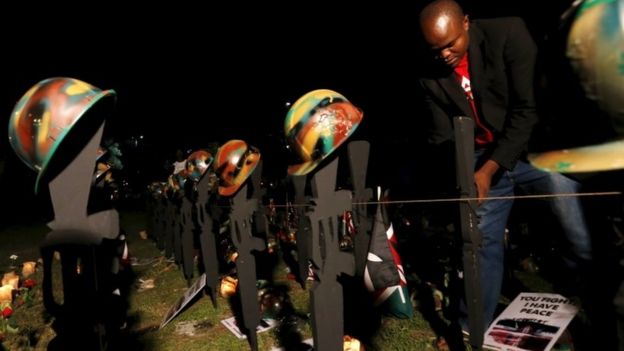 A Kenyan army spokesman said troops were involved in a "normal operational manoeuvre" and not a withdrawal.
Kenya, which contributes about 4,000 troops to the 22,000-strong African Union force battling the militants in Somalia, has not said how many of its soldiers died in the attack on el-Ade, which is in the south-western region of Gedo.
If al-Shabab figures are correct, it would make it the deadliest attack on Kenyan forces since they crossed into Somalia in 2011.
'Under siege'
Somali MP Mohamed Ismail Shurie told the BBC it was "unfortunate" that Kenyan troops had withdrawn from Badhadhe, some 100km (62 miles) from the border of the two countries.
"We feel very bad that three years since it was liberated, Badhadhe has fallen to al-Shabab again," he said.
The town had been under siege, with militants blocking almost all roads leading to it, says BBC Somalia analyst Abdullahi Abdi.
Residents in el-Ade told the BBC they welcomed the pull-out from their town, as they had been subjected to constant harassment and air strikes from Kenyan forces since the assault on the base.
Several civilians had been killed during the Kenyan operation, they added.
Continue Reading from BBC World News