Baby Gloria
She is a daughter of Betty Nakibuuka Senyonjo a gospel musician. Baby Gloria started her singing career at age three while singing with her mum. She has grown up singing in church alongside her mum, apart from performing on different kids' festivals.
She is currently in school although still juggling with music and currently has a collabo with gospel hip hop artist Ruyonga in a song called DNA among other songs.
Little Tammy
She is one of the best kids that have grown up musically with time. She started out with a song "corruption" which was followed by a couple of songs. She made a collabo with good lyfe called "Condemn" a song that became a hit, exposing her to the world.
She is currently concentrating on her studies at St. Mary's Kitende and has decided to put her music on hold to first finish her studies.
Abba Marcus Mayanja
He is the eldest son of Jose chameleon and also an upcoming singer just like his father.
Abba released his song "upcoming" which received massive audience and a push from his dad that made the kid popular performing on kids festivals both within and outside Uganda.
He goes to Green hill academy in Kampala where he is actively involved in the entertainment and during holidays, he still pursues his singing career.
Kampala Solomon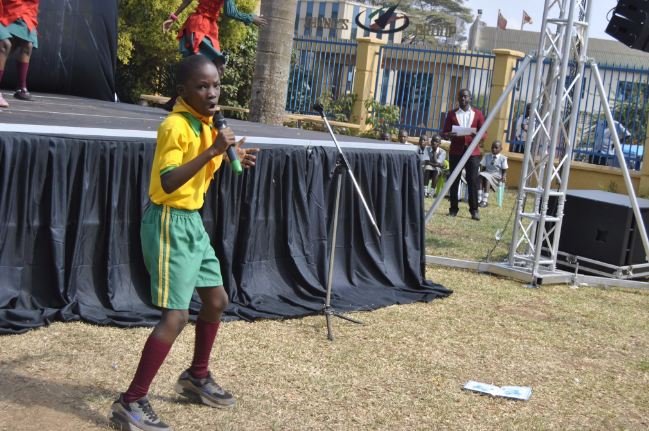 He is the son of the ghetto president Bobi wine who also currently joined the music industry following his father's footsteps.
Solomon recently hit the studio to record his first single relating to the sanitation program at his school Kabojja junior where he is the chairman of sewerage water and sanitation (SWAS) club.
In his song, Solomon calls for conservation of the environment for all Kampala people and most so the kids at his school a style relating to his dad since he is also known of fronting people's concerns through his music.
More kids are coming up on the music scene an indication that music is now being pursued as a career as one grows up contrary to what it has always been perceived as a hobby
Bet 1K and win over 125 Million Ugandan Shillings.
Click Here